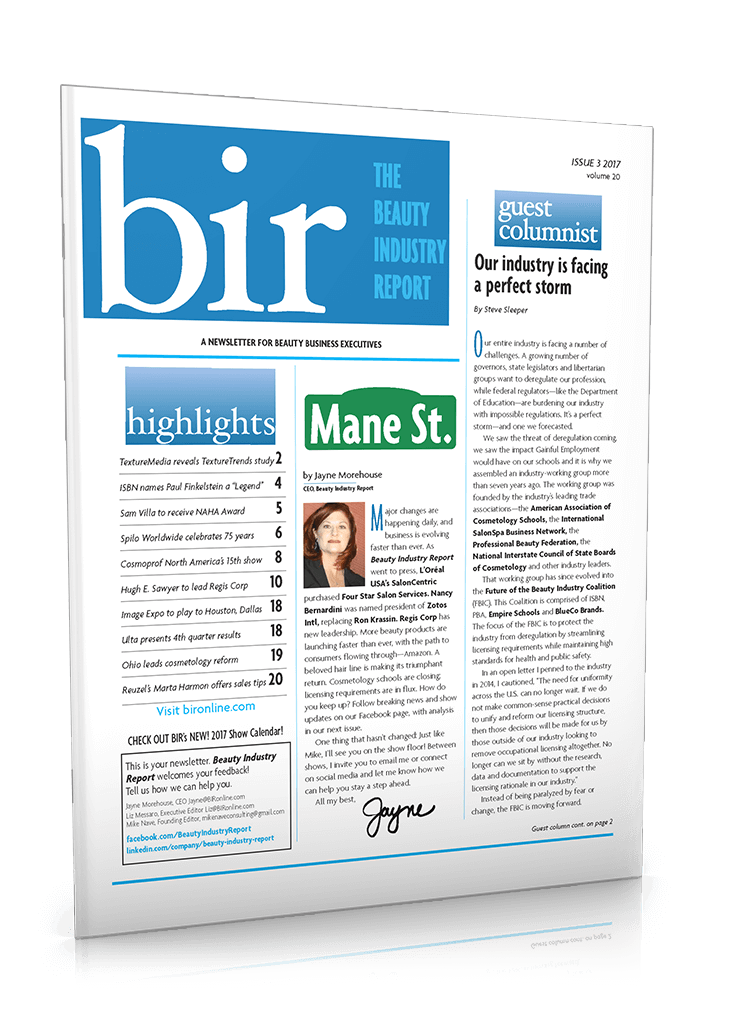 "Working in the beauty industry without reading The Beauty Industry Report is like working in finance and not reading The Wall Street Journal!"
The Beauty Industry Report keeps its readers up-to-date on what is REALLY HAPPENING in the pro beauty business.
How beauty professionals and consumers learn about, buy and experience beauty products and services is changing faster than ever. The Beauty Industry Report brings you the data, trends and industry moves that will help you make the decisions needed to stay a step ahead. Our content will inform, entertain and possibly even provoke you to think differently about the ever-changing beauty landscape.
Ready to fuel your competitive edge? Then, check out a FREE ISSUE and download Beauty Industry Report's FREE 2020-21 Calendar of shows, conferences and special events.
FREE 2021-22 Show Calendar
FREE pro beauty show, special event and conference calendar